Andalusia – the Home of Flamenco Culture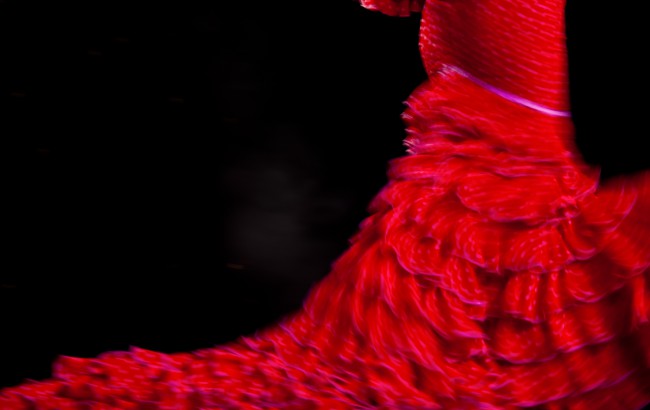 The traditional image of Spain perceived by many foreigners is originated from the southern land of this colorful and passionate country. Andalusia, hometown of the Iberian ham, bullfighting, equestrianism and especially flamenco, has nurtured countless arts and artists with its enchantment.
The springtime of every year, when the humid Mediterranean winter has left, the Andalusians will start to get ready for their annual feasts: the Feria (Spanish for "fair") and Romerías. The Feria de Abril in Seville ("The Seville Fair") is the most representative. During the whole week, the city is full of men in horseman-style suits, attired horse carriages ready to take people to the fair and of course the Sevillian women in their best flamenco costumes.
Walking through hundreds of tents at the area of the fair, you will wonder how an old livestock fair has turned into such a municipal festivity. It is an entire week when the whole city is soaked in singing, dancing and drinking. It is also the moment when even the modest woman in town will put on her most stunning flamenco dress and gather together with her family and friends.
If one does not have the budget for an entire kit of flamenco outfit, the flamenco accessories are another "arena" where the Sevillian ladies compete with each other for the most authentic look of South. Through the floral hair wear, a dancing skirt or a flamenco top, Seville has been proven as the city leading the world flamenco fashion.