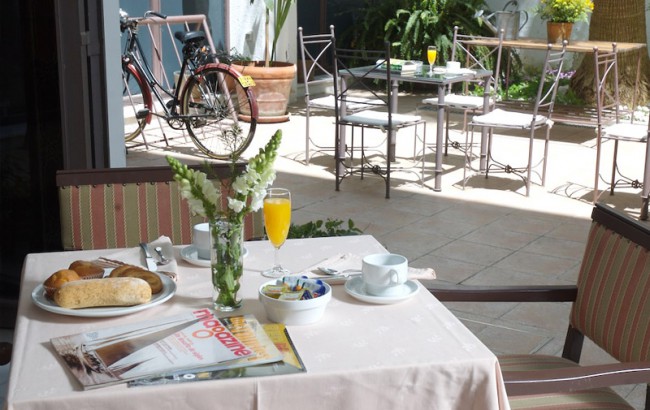 Seville is one of the most famous historic cities in Spain and Europe. In the year of 2014, this city attracted 2.2 million of tourists from all over the world. Visiting such a popular tourist destination, you can definitely use a 5 Must-Do list to better discover the charm of it.
Monuments & Memorials
It is probably the whole point of visiting Seville. As a city that went through the most glorious and darkest eras of Spanish history, Seville has so much to offer to her visitors. The Cathedral and Giralda bell tower forms the 3rd biggest cathedral and the biggest Gothic-style cathedral in the world, where you will see the famous orange trees patio and the coffin of Christopher Columbus. Along the river of Guadalquivir, the port and Torre de Oro ("Gold Tower") are still reminding people of the most glorious age of discovery.
Strolling around the Old Town
Seville's enchantment is not only coming from her historic monuments, but also lovely encountered in the alleys of the old town. Santa Cruz, the old Jewish district of the city, reflects traditional local lifestyle. This is also where you can find plenty of tapas bar and historical center hotels in Seville for your stay.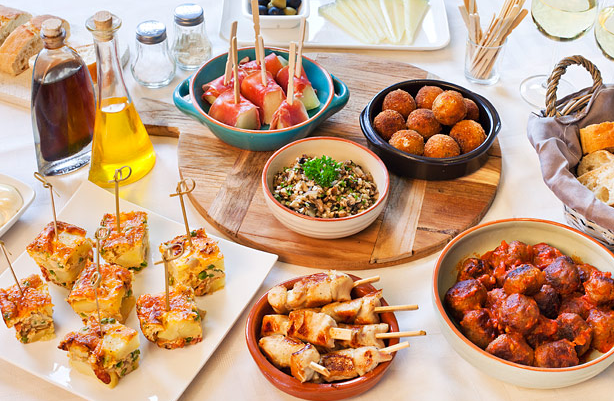 "Going out for tapas"
Tapas mean a variety of appetizers and snacks in Spanish cuisine. It is another thing you can never miss out in Seville. Spanish especially Andalusian cooking follows the healthy principals of Mediterranean diet by using extra virgin olive oil and natural ingredients. Moreover, the common use of spices and most importantly the gastronomic zeal of the Andalusian makes Seville one of the tastiest places in the world.
Cultural events
Flamenco show or Spanish bullfighting? You need to attend one of them at least. Seville is not only the home town that have bred these 2 world-renowned arts and their performers, but also one of the last places today where you can experience them genuinely.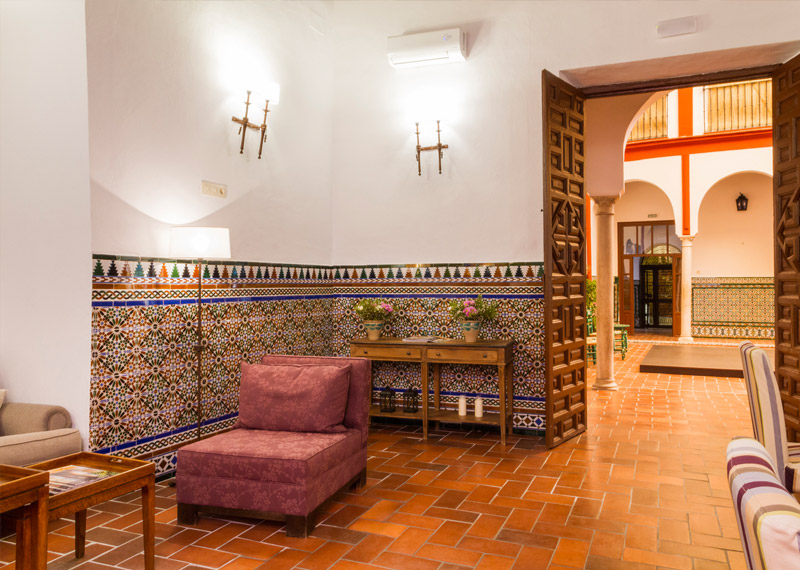 Perfect accommodation
All above becomes possible by staying in a hotel in the center of Seville. Near the Plaza Santa Cruz, you can find the best hotels in Seville in terms of the ambience and convenience, such as Hotel Alcántara – a hotel decorated with 100% conformity to traditional Andalusian patios trying to impress its guests with a unique local vibe.