A Perfect Mixture of Pristine Nature and Privileged Amenities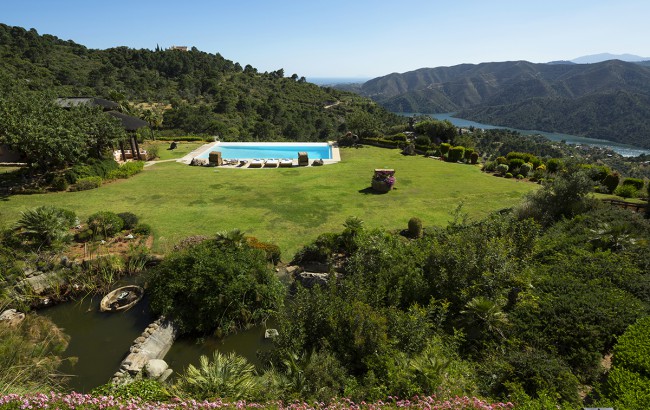 Andalusia is a pampered baby of the great nature. Beaches & ocean, mountains & lakes, brooks & forests have endowed this Mediterranean coastal area with the most stunning landscape in Europe. Marbella and its adjacent areas, enjoying this born gift, have drawn attention of worldwide professionals with its potential as a first-class travel destination.
Leaning against the mountains that block the bleak winter wind from the north, facing the Mediterranean Sea, which moderates the famous heat in Andalusia during the summer, Marbella is embraced by a protected paradise. The exclusive natural advantages of this area have attracted tourism developers since many years ago. Luxury estates, private country clubs, beach lounges, golf courses, restaurants and many other recreational facilities are built up.
Istán, an upscale residential area of Málaga, is only several minutes' drive from the city of Marbella, the golf lovers' paradise La Zagaleta and the reputable private marina Puerto Banús. The ritzy villas you can find in this area are covered by the pristine Andalusian nature. The blue sky, green mountains, crystal clear lake and sanded beaches are what you have missed living in a bustling city.
Finca Sagitario is such a luxury property where you can relax, meditate and refuel yourself physically and mentally. Apart from the spectacularly natural environment at the foot of Mountain Istán, this signature villa is furnished with time-honored classic décor across its main house and 2 guesthouses. Within a short distance are lying the renowned recreational areas such as La Zagaleta, Marbella and Puerto Banús. The feeling of supreme privilege is mixed with the intact natural ambience. You home away from home.