Gran Canaria and It´s Wrinkled Potatoes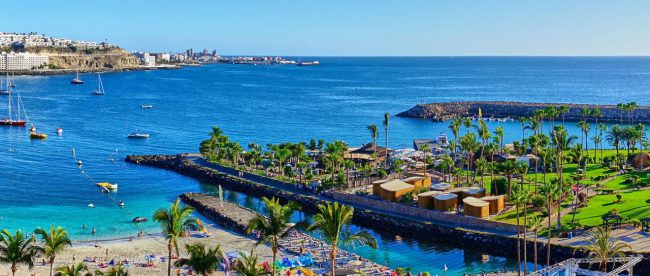 Now that good weather approaches, no doubt an ideal destination to enjoy a mini vacation is Gran Canaria. Popularly known for it´s carnival, beaches, and cuisine.
This island has spectacular beaches, whose dunes remind us of the Sahara desert. As well as it offers a multitude of activities like the guided sightseeing of Gran Canaria, and hiking trails that connect the sea and the mountain, letting you enjoy the nature the island has to offer.
For those that visit the island for the first time, you cannot miss the traditional dish: Wrinkled potatoes with mojo. They are prepared in a cauldron with salt and water until cooked. Once they are ready, the water is drained and the potatoes are put back on the fire until the skin wrinkles and turns a whitish color from the salt. And done! You can enjoy this marvelous traditional dish, but always covered in mojo made from cilantro, red picón or green mojo made from peppers and parsley. All ways are great!
Therefore, if you decided to make a getaway and take a tour of Gran Canaria, don´t forget to stop by and try its cuisine!