Absolute must do activities in Cádiz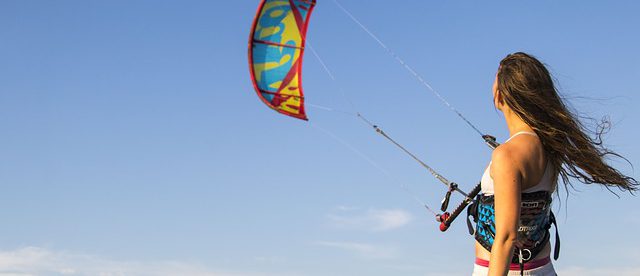 The feeling of the wind through one´s hair while riding a current of wind, and the smell of freshly tapped wine in one´s nose. Both are sensations worth experiencing while visiting Cádiz.
Kitesurfing is a Cádizian favorite and best enjoyed near the Trafalgar Lighthouse in Barbate. The cape is picturesque and puts the mind at ease as there are very few distractions. This spot is also especially great to practice kitesurfing in Cádiz as the the winds convene around the cape. Veterans can take off right away and begginers can rent equipment from local accomodations if just getting started.
Trying sherry wine is a must for wine lovers visiting Cádiz. The sherry wineries of Jerez are very famous for their cult-like affection of the Andalusian drink. Using traditional methods, the people of Jerez produce many types of sherry including cream, medium, chamomile, etc. Marco de Jerez is a very famous area for wineries in Jerez and is also visually appealling as the are rolling hills of vineyards paint the Spanish countryside.