The most exclusive residential area: Zagaleta and its luxury villas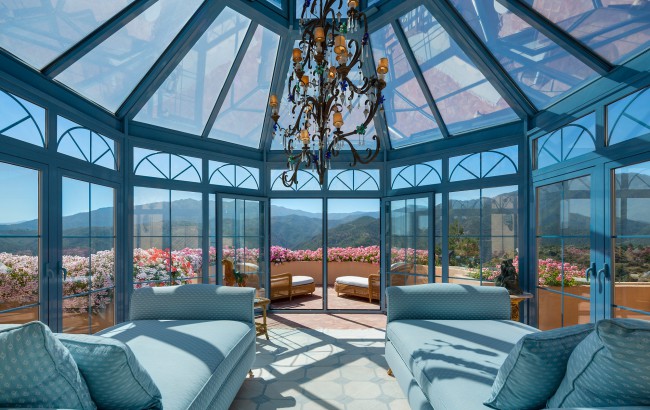 Who is the man behind the most exclusive residential area of Spain and even Europe?
Enrique Perez, founder of the luxury resort was born in 1923 in Moguer, Huelva.  Lived in Zurich for a few decades where four of his nine children were born. The entrepreneur still travelled to Spain to supervise his ambitious project – Zagaleta, located next to Marbella, Andalusia. The residential area counts 240 luxury villas distributed on the land of over 900 hectares and surrounded by forests of cork trees creating a unique landscape on the Costa del Sol. The successful idea of Enrique Perez was to create something exclusive, which until today has been converted into a project of 3.000 housings.
The beginning
The land was acquired in 1991 by Mr. Perez and a group of companies. Initially, not everybody agreed with his project. The real estate market was flourishing on Costa del Sol and Enrique Perez wanted to create a space of 900 hectares, on the land of the Lebanese businessman Khashoggi (one of the men who contributed in the internationalization of Marbella for the jet set) for less than 250 luxury properties.
Buyers
The project kept drawing attention of entrepreneurs who wanted to invest in the area. Some important people built their houses that attracted other clients. Mr. Perez received a great number of rewards in and also out of Spain: Possessor of the Great Cross of the Order of Civil Merit, Knight in the French Legion of Honor, Gold medal of the work. Despite all his Palmares, the executive never considered his retirement.  Mr. Perez also knows how difficult the real estate market is nowadays, and such a project as La Zagaleta wouldn't be possible to start today in Spain or Europe.
Finca Sagitario offers luxury villas for sale and for rent in Marbella – Spain. The signature properties located near la Zagaleta offer an alchemy of harmony and peace along with sophistication.