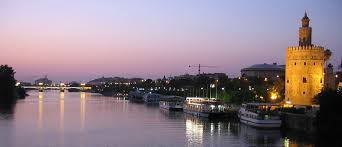 If there is an adjective that defines the city of Seville in summer, it is calm. The city, as any other, is cleared of it´s incessant traffic as many locals leave to enjoy their holidays. However, this does not mean that life in the city ends in summer, quite the opposite in fact. Tourists can enjoy more of the walks in the city, the nights on its summer terraces, eat at any restaurant without having to wait, stay in a luxury hotel in Seville and enjoy the sunshine in their pools or spas. Seville offers an interesting agenda during these months of calm, just to convince you to book a romantic hotel in Seville and spend a dream holiday;
There are concerts each and every summer night called

Nights in the Gardens, based in the beautiful gardens of the Real Alcázar.

The cathedral of Seville, currently in a bid to become the eighth Wonder of the World. Worth a

visit!

Enjoy the heights and freshness offered by the city in the magical afternoons summer, from the terrace of one of the few hotels with a spa in Seville.
This is just the beginning of a very long list. You will love Seville in summer.